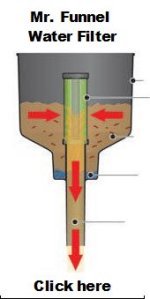 WICKS TO FIT THE HEATERS LISTED BELOW - AND MORE!
Unique Specialty wicks
for 19th Century lamps
World's Largest Selection of Wicks!
Wicks for virtually every heater, stove and lamp made since 1850
Orders received before Noon EDT mailed same day!
Except Sunday and Holidays*
PORTA HEAT Kerosene Heater Wicks
The finest quality, longest lasting CUI wicks - made by Hattersley in England!
Wicks are individually packaged, include instructions and mailed worldwide.

5

SYK 20,000

$9.95

1X

SYK 11,000

$9.95

7X

SR101

$9.95
Wards Porto Heater is NOT a "Porta Heater"
| | |
| --- | --- |
| The Wards "Porto" heater (#7407600A or 84076600A) appears to be a variation of the Perfection 325 fount, but it was actually unique unto itself. The Porto Heater wick sleeve is 2.6'' outside diameter. If the wick sleeve in your Wards Porto looks like the one at right and the outside diameter is 2.6'' inches, I can now make custom-made wicks that will fit the Porto. The "United Stove Co. D-81 is a mirror of the Porto heater. The Porto font and wick sleeve look like this >>> with an extension for the wick below the reservoir. | |
| | |
| --- | --- |
| Wards Porto custom heater wick, $15.95 | |
Igniters - Mica windows - Battery powered pumps
Kerosene Heater Wicks:
Kerosene Heaters
Lamps
Kerosene Stoves, Lanterns and Ovens