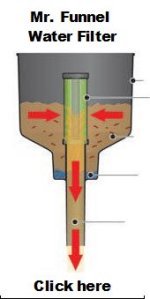 WICKS TO FIT THE HEATERS LISTED BELOW - AND MORE!
Unique Specialty wicks
for 19th Century lamps
World's Largest Selection of Wicks!
Wicks for virtually every heater, stove and lamp made since 1850
VALOR Kerosene Heater Wicks
International Mail Service Suspensions

Updated: November 15, 2021

The Postal Service™ is temporarily suspending international mail acceptance for certain destinations due to impacts related to the COVID-19 pandemic and other unrelated service disruptions.
https://about.usps.com/newsroom/service-alerts/international/welcome.htm

Included on the list are Australia and New Zealand. All other countries are now accepting US mail.
^ ^ ^ ^ ^ ^ ^ ^ ^ ^
Site Index - Photo Album - Photos of Wicks
The finest quality, longest lasting CUI wicks - made by Hattersley in England!
Wicks are individually packaged, include instructions and mailed worldwide.

Wicks and accessories are gladly shipped to Europe, Australia, New Zealand, Japan, South Korea, etc. Postage rates to Europe, Australia. Questions?
私達は喜んで日本に出荷 (Wicks are mailed to Japan)
Photos of wicks

525-585, 525R, 10R (500F) (Wick carrier 2 3/4" in diameter) Same wick as for the Perfection 500 heater and the operating instructions are the same (click) and best use (click).

$11.95

W13

(Valmin Wick) L10, L12, L20, L30, L32, L37, L38, L50; L60 Valiant, L207; Viceroy L150, L151, MK2; (#199139); Viking L215; Valorette DeLuxe L210; L215; Valorette 420, Valorvector 1 & 2; Heatmiser 100 & 200, Dual Heater 220; Module, Modulette, Vulcan, Valormatic, Viceroy, & Viking - Original Valor "W 13" wick with side ladder wick adjustment system.

$15.95

W44

(Valmin Wick) L10, L12, L20, L30, L32, L37, L38, L50; 56; L60 Valiant, L207; Viceroy L150, L151, MK2; (#199139); Viking L215; Valorette DeLuxe L210; L215; Valorette 420, Model 700, Valorvector 1 & 2; Heatmiser 100 & 200, Dual Heater 220; Module, Modulette, Vulcan, Valormatic, Viceroy, & Viking - Original Valor "W44" Universal wick with full circular sleeve. Save the sleeve and refill with #2T below. These wicks are hard to find and often unobtainable, but the W44 wick sleeve can be used for a lifetime with less costly wicks #2T.

$17.95

Out of stock

2T

Valor heaters 11, 12, 14, 15, 20, 30, 32, 37, 38, 45, 50 & 207 and others with a 1 3/4" slotted, circular metal sleeve (see below) holding the wick such as the #14 heater: Use this wick if you have a good circular sleeve wick holder.
Wick only - does not include the wick sleeve! (Installs into your wick carrier. See #133) Increased wick life! Also for the W44 wick sleeve (and wicks using the Valmin wick) to increase wick life and lessen the cost of burning these heaters.

$9.95

Lane's Thermil Blue Flame Stove, made in OZ in the early 1950's. Uses Valor W44 wick or #2T wick in existing wick sleeve (wicks above). See photo of stove, wick, operating instructions and parts diagram by clicking on the blue links.

33

#33 Wick. For models 11, 12, 15, 20, 30, 32, 37, 38 & 50. New, original Valor wick in Valor wick sleeve. OUT OF STOCK

OUT

33K

33K Elite Albion; 11, 12, 15, 20, 30, 32, 37, 38, 50 & 207. Wick only - does not include the wick sleeve! (Installs into your wick carrier.) Remove the factory rivets and sew in wick #2T. (see below)

$9.95

109

Valorheat Wick part #1099099; 239 Garden Lover; Heatmiser Auto 150; Autoheat 1 & 2; Super Viking L216

$15.95

200F

#199109; 646 64W Cooking Stoves, Miner 64 - (3 1/16" flat, 0.097" thick.) RARE ORIGINAL VALOR WICK WITH FELT RING. Click here to see original package, click here to see the wick.)

$15.95

300F

#199119; 65, 65S Cooking Stove; (#300F wick)
Genuine Valor wick with wick sleeve and felt ring. (Wick sleeve is 3" in diameter. Wick itself is 2.94" OD and 2.67" ID.)

$17.95

145

Set of 8, Valor 145, Sunrise Deluxe, Radiant Deluxe, Super Fyrside, 146 FyrGlo. I found more RARE, Genuine Valor wicks.

$15.95

22

#22 wick. Valor Junior 56, 106R; 623R, 104. Replacement wick with Valor original installation instructions. (Use in your existing wick sleeve.) Also for "Lampe Precieuse Paris" heater. (Missing the wick sleeve? Use the W44 wick above.)

$14.95

600R

600R Wick - #199269; 625, 685, 785 (Wick carrier is 3 1/4" in diameter)

$19.95

WC

Wick cleaner for 3'' diameter Valor 600R wick
(Does not fit the 2 1/2'' diameter Valor 525 wick.)

$7.95

135

Valmax wick; 160 Majestic MK 1 & II; 160 Automatic & 160 Mk.2, 180 Automatic * Mk. 2; 180 'Log-Glo'. Valor OEM wick Part No. 199359.

$17.95

139

Kindler 6139, 410 Safeway, 626-627, 16-17-19 Cookers [Send wick measurements] [See Kindler wicking]

-

---

145

Radiant De-luxe, Sunrise D/L & Super Fyreside, 146 FyrgGlo. Set of 8 wicks. RARE, Genuine Valor wicks.

$15.95

525-585, 525R, 10R (500F) (Wick carrier 2 3/4" in diameter)

$11.95

#3L

525-585 wick without carrier for use in your existing wick sleeve (see below)

$11.95

Mica
Large Mica window (4'' x 5") for Valor heaters that have windows. These are NOT the glass chimneys for art deco design Perfection heaters. Easily cut with scissors to fit individual heaters. No notches; heavyweight mica. $7.95

$7.95

Wick installation and use of the Valor 525-585 series heaters is precisely like a Perfection 500 heater, as the Valor is essentially a clone of the Perfection. (Click the blue line.)

HARPER-BEATRICE WICKS

600

Beatrice Harper Replacement wick #600, original wick made by Wolverhampton Pressings Ltd. One wick only in stock.

$17.95

800

Harper Oil Convector No. 800 & 900/2 wick, original wick made by Hattersley, West Yorkshire. One wick only in stock.

$17.95

1000

Harper No. 1000 Oil Convector wick, original wick made by Morgan, Crossley, Cheshire UK. One wick only in stock.

$17.95
Igniters - Mica windows - Battery powered pumps
KEEP SMALL VALOR HEATERS WORKING!

Valor heaters #11, 12, 15, 20, 30, 32, 37, 38 & 50 and many others like the #45 "Valor Valmin" wick at left use a 1 3/4" diameter steel sleeve wick carrier. Unlike the feeble ladder attachment on some Valor wicks, the steel sleeve provides excellent support for the wick so it is always level and burns perfectly. Save the sleeve from some Valmin wicks and use them with a #2T wick shown below - saves money and the wicks last considerably longer. The rivets and old wick are removed and two small holes drilled on opposite sides of the carrier from the wick raising slots. The #2T wick is then sewn into the carrier. (Cut the "tails" of the wick to match the original.) When the wick eventually burns down, it can be raised in the holder to expose 1 1/4" of wick and sewn in place again, not thrown away as with the original Valor wick, so these wicks will last 4 times longer! More information is on the Flame Spreader heater page.

The Valor #33 wick is another obsolete wick, but one that uses a circular cage/carrier to hold the wick. As mentioned above, the rivets and old wick are removed and two small holes drilled beside the holes left when the rivets are removed. The #2T wick is then sewn into the carrier just like a button is sewn onto cloth. (Cut four "tails" on the wick up to the base of the carrier to match the original.) The #2T wick is shown laying flat on the right side of the photo at left.

KEEP LARGE VALOR HEATERS WORKING!

Valor 500 series heaters used a 2 3/4" (7cm) steel carrier (below, right) holding a 2 9/16" (70mm) wick, and originally sold a replacement wick to be used in the old wick sleeve to reduce the cost of wicks. I had that wick reproduced by Hattersley. Use wick #3L above. Click on photos to enlarge.

<<<Wick #3L

>>> 525 wick sleeves >>>
---
Kerosene Heater Wicks:
Kerosene Heaters
Lamps
Kerosene Stoves, Lanterns and Ovens