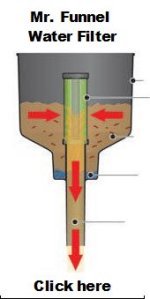 WICKS TO FIT THE HEATERS LISTED BELOW - AND MORE!
Unique Specialty wicks
for 19th Century lamps
World's Largest Selection of Wicks!
Wicks for virtually every heater, stove and lamp made since 1850
Orders received before Noon EDT mailed same day!
Except Sunday and Holidays*
RIPPENGILLES Kerosene Heater Wicks
W13

Dual heater 220 (699139) Photos of wicks

$15.95

W44

Dual heater 220 (699139) (Photo of wick.) (OUT OF STOCK)

$17.95

145
(604709); (698859) Super Sunrise (Valor 8 pc) RARE, Genuine Valor wicks.

$15.95

2T

220 heater and Tallboy No. 336. Use the 2T wick if you have a good circular sleeve wick holder. Wick only - does not include the wick carrier! (Installs into your wick carrier.) Increases wick life and lessens the cost of burning these heaters. Installation instructions included with wick. Can only be used with the W44 wick.

$9.95

71mm

116 A No factory wicks have been made for the Rippengilles 116A heaters in decades.
Igniters - Mica windows - Battery powered pumps



| | |
| --- | --- |
| | |
| Paul Warma, UK, same as the Malley's Warma sold in OZ | Rippengilles Fyrside Windcheater |

| | |
| --- | --- |
| | |
| Rippengilles TallBoy | Lamp stoves? |

| | |
| --- | --- |
| | |
| Rippengilles Super Fyrside | Rippengilles Daisy |
| | |
| --- | --- |
| | |
| Rippengilles Super Sunrise 8 wick | Rippengilles 1002 stove |

| | |
| --- | --- |
| | |
| Rippengilles Fyr-Glo 146 | |
Kerosene Heater Wicks:
Kerosene Heaters
Lamps
Kerosene Stoves, Lanterns and Ovens