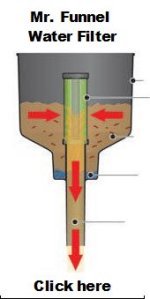 WICKS TO FIT THE HEATERS LISTED BELOW - AND MORE!
Unique Specialty wicks
for 19th Century lamps
World's Largest Selection of Wicks!
Wicks for virtually every heater, stove and lamp made since 1850
Orders received before Noon EDT mailed same day!
Except Sunday and Holidays*
TURCO Kerosene Heater Wicks
The finest quality, longest lasting CUI wicks - made by Hattersley in England!
Wicks are individually packaged, include instructions and mailed worldwide.

9

2000 Villager, 2001; 2005 Colony; 2006 Estate; 2007 Plantation II; 2008 Estate, 2010; 2015 Plantation, 2018; 2016 Carlton; 4020 Citadel, 4025 Citadel II; 4030 Tempvent (Turco 4020 Citadel Owner's Manual) (Turco 2007 Plantation II Manual)
[Turco "Wick Keys" are not available - they were supplied with the heater, not the wicks. Use two kitchen butter knives inserted vertically to unlatch the wick. See page 10 here.]

$9.95

13

2300 Homestead

$11.95

5X

3100 Tradition, 3105 Heritage, 3205; 4506 Vintage
(2728150, 2728560)

$9.95

IG-3

Use Igniter #3

$4.95

The 2015 Plantation (above) using wick #9 was sold in Canada under the brand name "Irwin Plantation model 20150." Their wick number was 2710600 and the igniter number was 2710260: use wick #9 and Igniter #3. The same heater was sold under a number of different brand names, such as Union Therma.
Igniters - Mica windows - Battery powered pumps
ooglesyndication.com/pagead/show_ads.js">

Kerosene Heater Wicks:
Kerosene Heaters
Lamps
Kerosene Stoves, Lanterns and Ovens