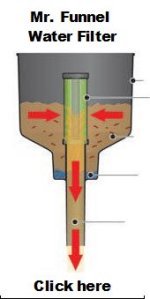 WICKS TO FIT THE HEATERS LISTED BELOW - AND MORE!
Unique Specialty wicks
for 19th Century lamps
World's Largest Selection of Wicks!
Wicks for virtually every heater, stove and lamp made since 1850
MEGA Heat Kerosene Heater Wicks
The finest quality, longest lasting CUI wicks - made by Hattersley in England!
Wicks are individually packaged, include instructions and mailed worldwide.

6X

P-E2

$9.95

4E

MGN-110 (New slim line radiant heater) [ Click here forOwner's manual]

$10.95

1X

MEGA-110 (Looks like this - visible round knob in center. The MGN-110 above does not have that knob.) [ Click here forOwner's Manual]

$9.95

8

MEGA-230 (Sengoku wick #OS-0023) [Click here for Owner's Manual]

$10.95

IG-3

Igniter #3 for MEGA-11- MEGA-230 (Not MGN-110)

$7.95

IG-1

Igniter #1 for P-E2

$8.95

Igniter for the MGN-110; CTN-110; HMN-110. The factory told me

"These igniters are actually very good and do not require replacement like the other ones that was easy to damage. If it doesn't ignite, mostly the positioning of the igniter has changed and just need to be moved to the original position."
Igniters - Mica windows - Battery powered pumps
Kerosene Heater Wicks:
Kerosene Heaters
Lamps
Kerosene Stoves, Lanterns and Ovens