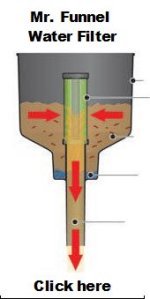 WICKS TO FIT THE HEATERS LISTED BELOW - AND MORE!



Unique Specialty wicks
for 19th Century lamps
World's Largest Selection of Wicks!
Wicks for virtually every heater, stove and lamp made since 1850
Alpaca, Kerona, Chevron, Email and Hartley-Rand Kerosene Heater Wicks
The finest quality CUI wicks - made by Hattersley in England! Wicks shipped worldwide from Oregon, USA. Question? Click here.

Wick #

Igniter #1 for heaters below Photos of wicks

$4.95

#27
Chevron TSK-709; KSC 221M & HAPPY AUTO Ksy 227A. (#27)

$10.95

#42A

FUJIX,KERONA

RX-29W, SX-248, SX-288 (#42A)

$10.95

#27
Kerona TS-77, "tm88 camp heater," KSP-231C and similar-appearing heaters. See notice and photos below.

$10.95

#1X
Kerona WKH-100, 110, A, B = Also sold under Paseco brand name. (See photo of heater) (Click here for owner's manual)

$9.95

#27
Kerona

WKH-2200/2290/2300

$10.95

#3C
Kerona WKH 22G See photo.; WKH-4400; RX-29W. A DynaGlo convection heater made in China.

$11.95

#27
Hartley-Rand "Handy Hearth," (See notice below)

$10.95

#27
Survivor KSP-229 D/T

$10.95

#27

Alpaca TS-460

$10.95

#6X

Alpaca

TS-123 (6X)

$9.95

#27
Alpaca TS-77, TS-231

$10.95

#7X
Alpaca TS-88, 96, 99, 231, 531, 571, 575,757;

Paseco Model WKH 2310
TIMIT heater sold on Cyprus. (click for photo)

$9.95

#7C
Alpaca 800, 808, AWSC-85, 8500, TS 909

$9.95

#6X

Alpaca

TSG-1

$9.95

Custom Search

If you have a question, please e-mail me at Miles@ruraloregon.net

Alpaca TS-77 (Hartley-Rand)
Kerona KSP-231C
The Alpaca TS-77/TS-231 series of heaters is exported from Korea under a variety of names including Hartley-Rand "Handy Hearth" and many other trade names in many countries around the world. The Kerona appears to be a Chinese-made clone (Kerona Woo Shin Electronic Co., LTD) of the Alpaca TS-231. If ordering a wick for the Kerona, check to ensure the wick diameter is 3 3/4" in diameter (6 1/16" when pressed flat), as some models may vary and require a different wick.
Igniters - Mica windows - Battery powered pumps
---
Kerosene Heaters, lamps and stoves
Kerosene Heaters
Lamps
Kerosene Stoves, Lanterns and Ovens