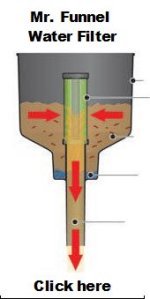 WICKS TO FIT THE HEATERS LISTED BELOW - AND MORE!
Unique Specialty wicks
for 19th Century lamps
World's Largest Selection of Wicks!
Wicks for virtually every heater, stove and lamp made since 1850
Comfort Glow Kerosene Heater Wicks
Orders received before Noon EDT mailed same day!
Except Sunday and Holidays*
Koehring heaters were sold under the "Comfort Glow" label, and often the model numbers were used interchangeably. If you do not find your exact model number listed below, please look at the page for Koehring heaters.

CUI Wicks by Hattersley - the finest wicks at the best price, mailed worldwide! Wicks ship individually packaged and include instructions.

Panasonic made heaters using two-part wicks #15 and #16 which were sold under an amazing variety of name brands, including Koehring, Comfort Glow, Sears, Handy Master, etc. The model numbers applied to those heaters were confusing and often the wrong model number applied to a heater, resulting in a heater being marked as using wick #16 when it fact it requires wick #15. Not my fault! It is best to measure the central air pillar around which the wick fits: If about 3", order wick #16; if about 3 1/2", order wick #15. If you want to measure the wick without removing it from the heater, wick #16 is close to 3.60" in outside diameter, wick #15 is about 4" in outside diameter. See also the model numbers for Koehring if not listed below - they did that, too.

8

C20000, C20000A

$10.95

3

C22,600 (WA 3090)

$11.95

3B

C22,800 (pins) (WA6040)

$11.95

38

GRW-6 (6800 BTU) (WA 3020) Photo of wick.

$28.95

15T

GRB-8, 8A; GRW-8, 8A [15T top portion only] Photo of wick.

$11.95

15-2P

GRB-8, 8A ; GRW-8, 8A [15-2P entire unit] [See photo of wick]

$24.95

16-2P

GR-9; GR9B; GRF-9, GRF-9A, GRF-9, GRF-9A, GRF-9B [16-2P entire unit (See comment below) Photo of wick.

$24.95

12

GC-11 (WA 3000); GC-11A, GC-11B, (WA 3030)

$11.95

8

GC-19 (holes) WA 3050) (NO PINS!) Some GC-19 heaters require pinned wick #8A. Click here to see photo of wick #8, click here to see wick #8A)

$10.95

8A

GC-19A (pins) (WA 3010), GC-19B (pins) (WA3040) PINNED WICK.

$11.95

16-2P

R10,000 (WA 3080) [Complete 2 piece assembly]

$24.95

42

R10,500 (WA 3060) (WA3095) (FO18)

$9.95

3X

SC-20 (WA 6020)

$11.95

2

SR-10 (WA 6000) (OHW-85A)

$10.95

3X

SR-14 (WA 6010)

$11.95

42A

SX-2E (WA 3095) clips Photo of wick.

$10.95

15-2P

WA 1000, 1010 (RT-4) [COMPLETE TWO-PART ASSEMBLY]

$24.95

15T

WA 1000, 1010 (RT-4A) [TOP PIECE ONLY]

$11.95

16-2P

WA 2000 (RT-5) [COMPLETE TWO-PART ASSEMBLY] *[Use Igniter #4]

$24.95

IG-1

Use Igniter #1 for all but the R10,500 shown below*

$4.95

IG-4

Igniter #4 (R10,500 ONLY)

$6.95

Comfort Glow heaters which require wicks #15 : These are a two part wick, an upper portion which is fiberglass and has the top burning surface, and a lower cotton section to which is attached the wick raising mechanism. The two-piece wick was designed so that the lower section could be used over and over again, so attaching a new top section (#15T) was a design feature of this wick. To keep the lower section of the wick in top condition, the heater should always be stored "dry," and the lower section should be soaked in 91%+ alcohol once a year or so. Pure alcohol is available in most hardware stores, being sold as Shellac Thinner. The alcohol will absorb any kerosene residue and water, and thus restore the cotton filaments to the full capillary action needed to ensure proper "wicking" action to the upper portion of the wick. The wick must then be thoroughly dried by evaporation, the wick raising mechanism lightly oiled, and it is ready to use again or store dry in a freezer bag. Wick #16-2P installation instructions.
Igniters - Mica windows - Battery powered pumps
Kerosene Heater Wicks:
Kerosene Heaters
Lamps
Kerosene Stoves, Lanterns and Ovens