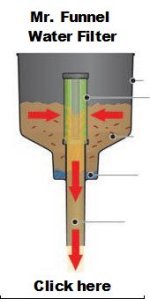 WICKS TO FIT THE HEATERS LISTED BELOW - AND MORE!
Unique Specialty wicks
for 19th Century lamps
World's Largest Selection of Wicks!
Wicks for virtually every heater, stove and lamp made since 1850
Candle Kerosene Heater Wicks
CUI Wicks by Hattersley - the finest wicks at the best price, mailed worldwide! Wicks ship individually packaged and include instructions.

22

12,000 BTU; JKH 709 - "Candle" convection heaters

$10.95

10

8,000 BTU, 10,000 BTU; (JKH 704, 705, 706) - "Candle" radiant heaters
(Also imported as a Jutan International Ltd "Energy Miser" 10,000 BTU) Note that wick #10 has a width when pressed flat of 5 1/4". Some Candle radiant heaters had the burner from the convection heater for wick #22, which is 6 1/8" pressed flat and does not have the metal plate shown below as on wick #10.

$11.95

The Candle radiant heater uses an unusual wick, shown at left, which has gear-toothed plates on each side of the wick. The wick raising shaft passes right through the wick. To remove the wick, loosen the gland nut on the shaft, right behind the wick knob, and pull the shaft out.

Wick #10 is 5 1/4" wide when pressed flat.

Click on the photo to enlarge.
---
Kerosene Heater Wicks:
Kerosene Heaters
Lamps
Kerosene Stoves, Lanterns and Ovens